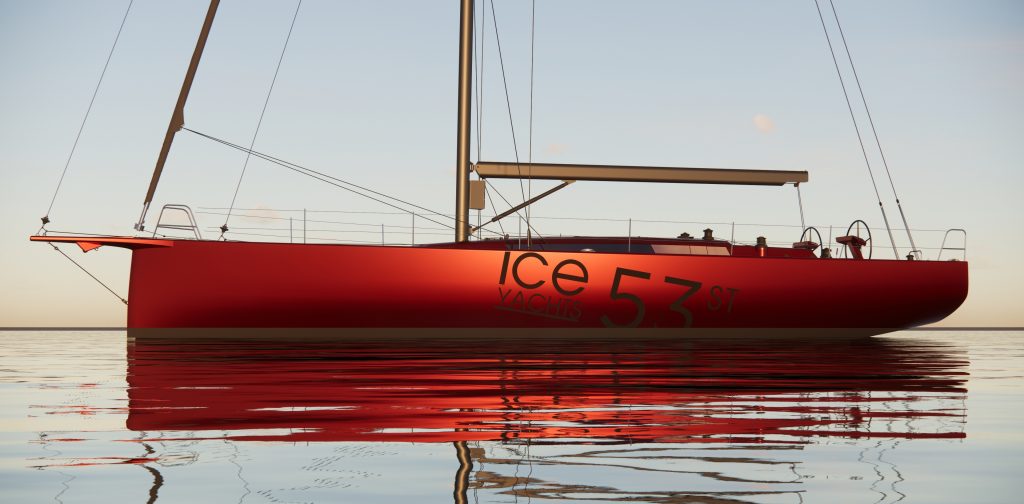 ICE YACHTS and the Felci Yacht Design team, join forces once again, to produce one of the most exciting and innovative projects in their collaboration.The ICE 53 ST was born with the desire to introduce a high-performance yacht and has immediately become the new true racer in the ICE Yachts line destined for a major transalpine owner who already owns a 52RS EVO from which he wants to request an additional contribution of excitement and performance.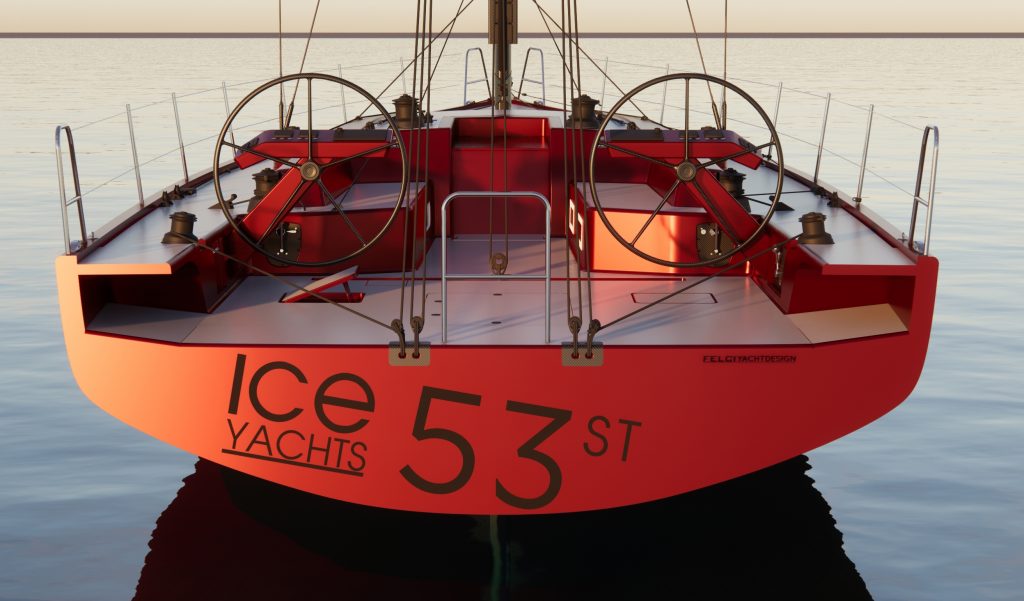 The mission is to significantly improve the already high performance of the ICE 52RS and make the new ICE 53St one of the finest and fastest boats in the 50-foot performance-cruising category.
Compared to the "standard RS " version, the ST has a weight reduction of more than two tons, with an approximate dry weight of 10 tons and a sail plan implemented both upwind and downwind. The hull is laminated with epoxy resin, by infusion of quadriaxial and unidirectional carbon fibers with local reinforcements. A 3-step epoxy infusion technique will be used to laminate the hull skin, while the core will be a closed-cell, vacuum-bonded PVC. These choices, in addition to containing weight, give the boat a solidity and strength that can withstand the repeated stresses and heavy loads faced in even the most demanding regattas.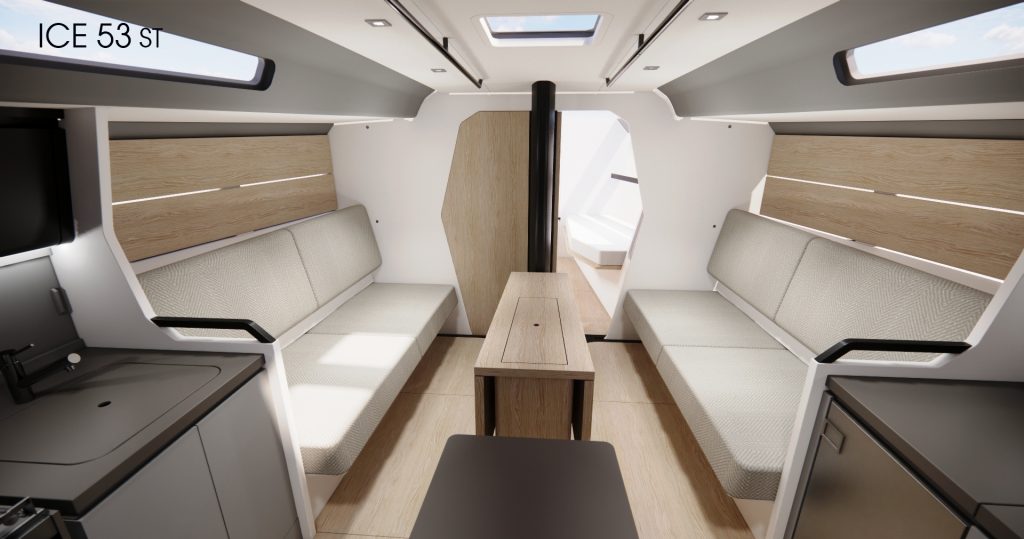 The keel will be a new custom design for this ICE 53 Sport Touring, with a final draft of 3.4 mt. The keel will be made of Weldox700 steel with high mechanical properties , while the bulb will be much lighter and developed than standard, CNC machined according to innovative CFD studies. The rudder with carbon blade and shaft, will be elongated and with a reduced lateral surface, thus ensuring excellent control even when the boat is heeled or heavily loaded. Attention to safety remains a central theme in both design and construction. Compared to the 52RS the deck equipment is obviously adapted to the needs of the owner, the mast will be in high-modulus carbon, prepared and studied together with Axxon's Racing Department, also strengthened by their experience on many racers up to 90 feet.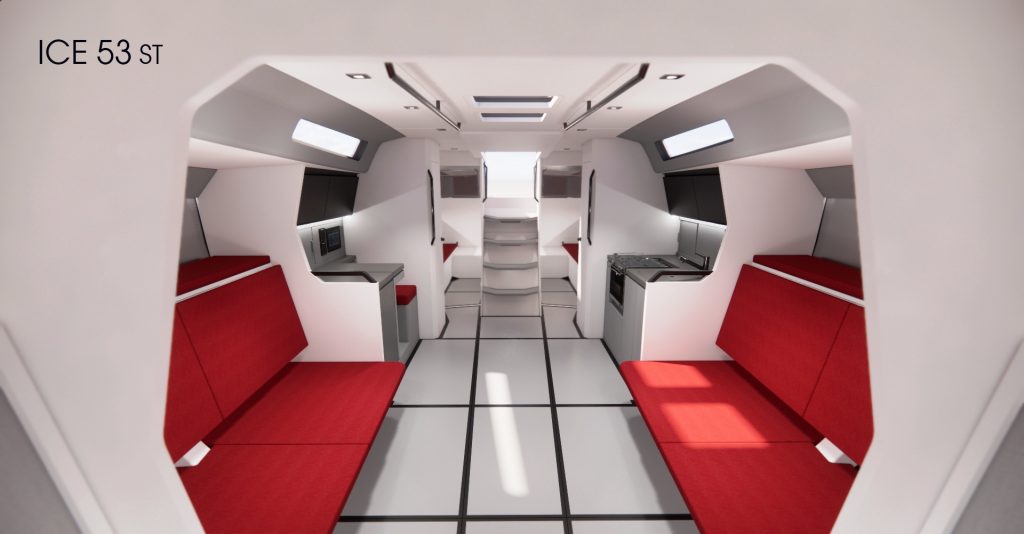 The new open space layout will be characterized by strong symmetry and weight grouping, ideal for balancing a competitive boat. Construction weights and those of the main systems will be concentrated, and superfluous weights will instead be eliminated to maximize performance. The interior layout is designed to be extremely versatile to easily switch from the cruising conformation to the sporty and essential racing conformation. The interior finish will be a mix of white painted and fairing surfaces and light finish composite panels, thus achieving significant weight savings compared to a traditional construction, without sacrificing the quality of joinery workmanship, both in the refinement of finishes and in the excellence of details.
MAIN DATA:
L.O.A. 16.18 m
L.W.L 14.84 m
B MAX 4.66 m
DRAFT 3.4m
DSPL 10 t (Lightship)*
BALLAST: 3.8 – 4.0 t
ENGINE: Volvo D2 CV 75 – Sail Drive
WATER CAPACITY: 440 lt
FUEL CAPACITY: 250 lt
GENNAKER: 360 mq
Write us for infos and pricelist at: info@m2omarine.it!!
M2O Marine s.r.l. is Official Dealer of ICE YACHTS