Design by: Peter Ducane
Shipyard: Vosper
Year: 1962
Length: 13,86
Engines: 2 x 1.150 hp CRM Isotta Fraschini
Named as one of the strong Mediterranean winds, that sweeps down from the northern mountains, Tramontana certainly lived up to her name. She was the largest at 42ft and the most powerful,with twin Italian CRM petrol engines rated at a total of 2308 hp, and won the 1962 Cowes Torquay race.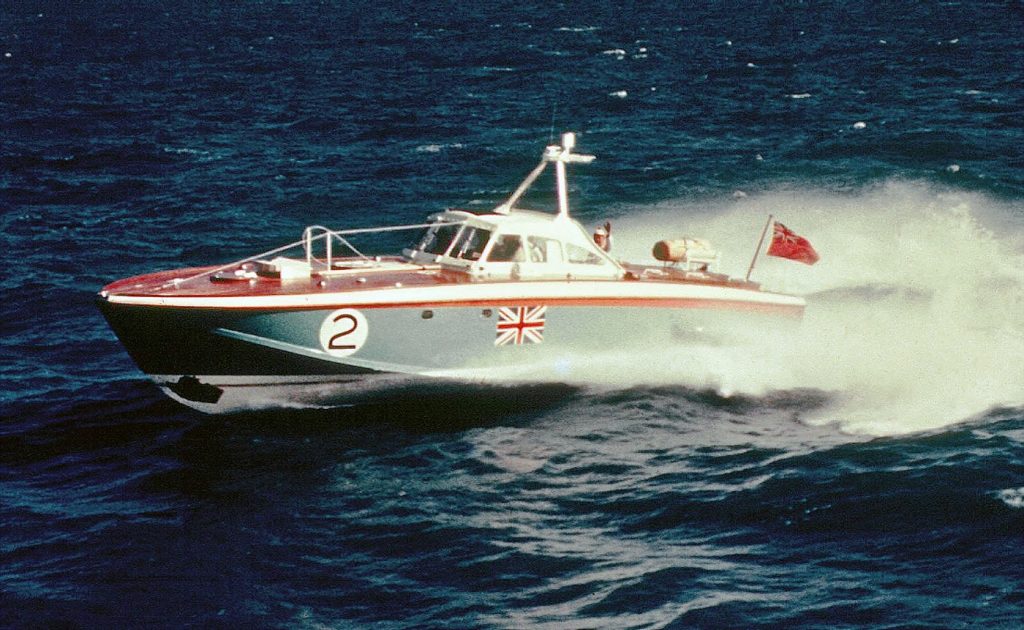 Designed by Peter Du Cane, built by the all powerful Vosper's in the Portchester yard. The Vosper Shipyard Company was established in 1871 by Herbert Edward Vosper, concentrating on ship repair and refitting works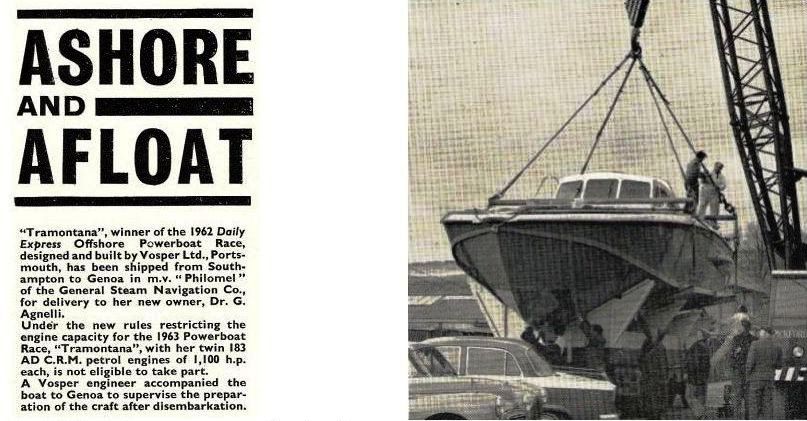 The boat was commissioned from Vosper's
at the boat show on New Years day and was completed 8 months later! Mr Wilkins was enticed into the sport by Tommy Sopwith winner of the first race in 1961, he had been Tommy's backer and patron in his sports car racingdays and although the owner of Tramontana left the driving to the team of Jeffrey Quill and Don Robertson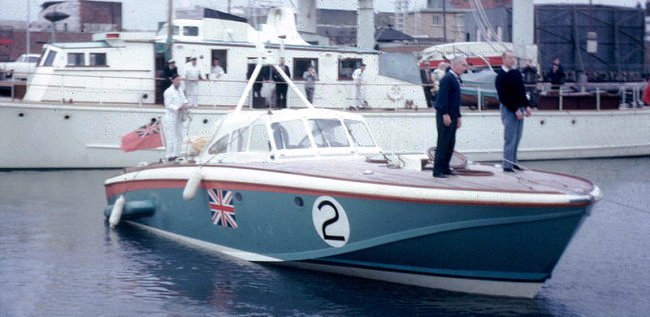 During her testing Tramontana was first seen with a full framed windscreen and open cockpit, she was setting some incredibly fast times in the Solent, hardly surprising with that power bay. Other competitors had already noted her performance and were questioning the rules that allowed such a monster! As testing continued so did the design enhancement and she appeared race week with the screen topped with a full wheelhouse and a mast atop it in Naval style looking every inch the winner before the race had even started. Whereas most of the entries in the race were now of a Deep V design she followed standard hard chine route with a bluff bow, fine foot to cut through the water and a sweeping chine back to the shallow 6% at the transom, she looked every inch an offspring of the Brave Class patrol boats that policed the race in those days. The other distinctive feature were her exhaust pods, exiting both sides of the stern flanks, a design years ahead in its style but soon to be seen on many 70's motor yachts.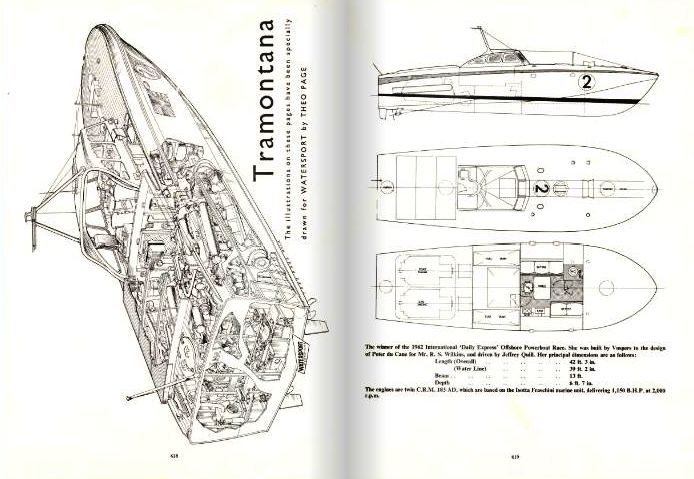 In the 1962 Cowes Torquay ran on a new lengthened course of 170miles and had attracted a fleet of 41 craft which considering this was only the second running of the race proved beyond a doubt that the new sport was a big hit with competitors and spectators alike.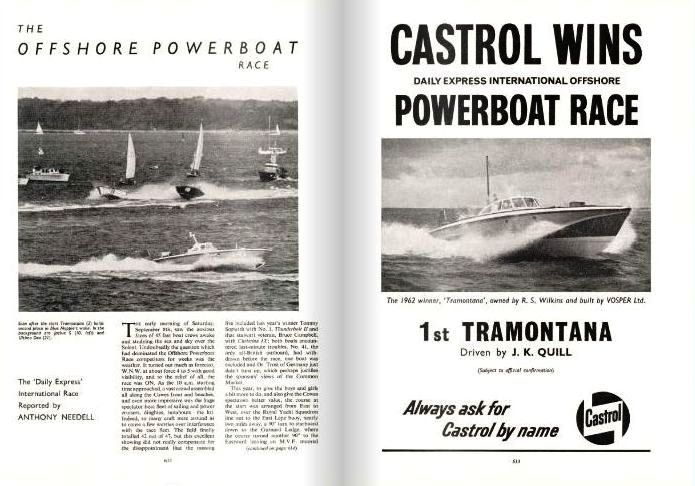 Tramontana's won the race and the victory, proved to those who questioned her eligibility, that the rules needed changing and we never saw her like again. She was sold late in 62' to Gianni Agnelli the Fiat boss and with new spray rails fitted to her hull, was shipped to Genoa, Italy.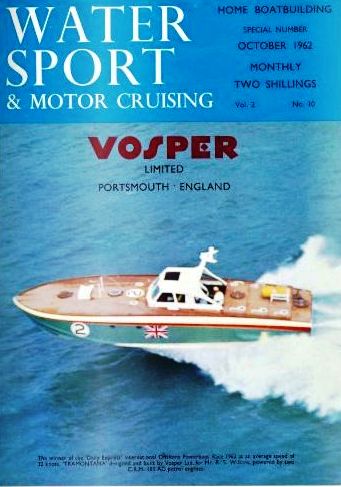 Tramontana is (sadly) now lying on the Sabaudia's dunes near Rome, very near to our offices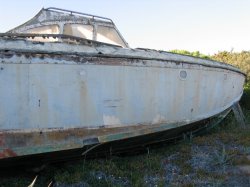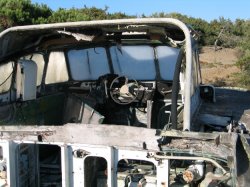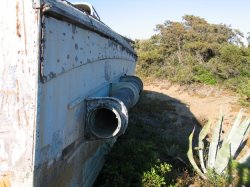 info@m2omarine