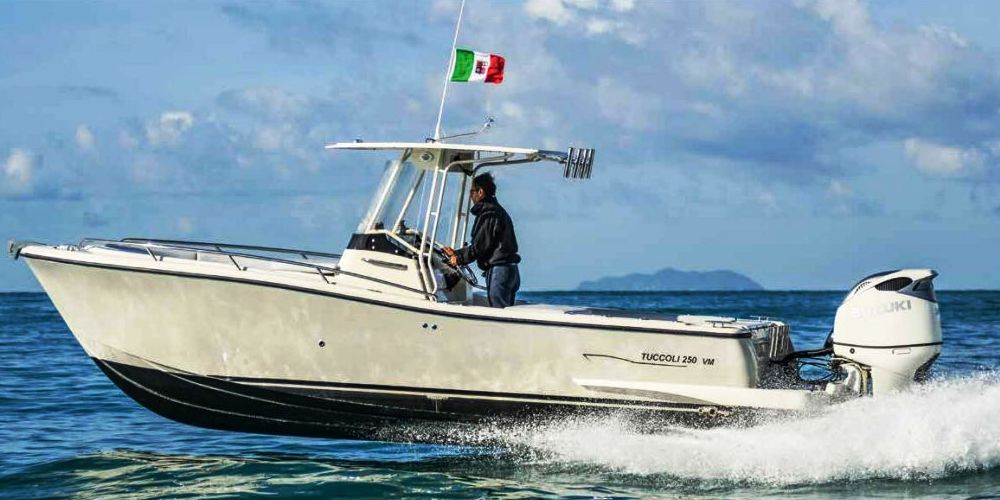 Tuccoli Fishing Boats, a Shipyard with 70 years of history, reinterprets the "fisherman" by transforming the concept in the name of versatility. Technical and functional to satisfy even professional fishermen, Tuccoli boats are now built as pleasure yachts, where nothing is left to chance: habitability, comfort, attention to detail are all about beauty and well-made. Pure made in Italy, from design to construction
One of the greatest ambitions of every owner is to buy not a boat, but his own boat. That satisfies him as well as for the aesthetics or for the marine qualities, especially under the functional and livability aspects that he enjoys when on board. Tuccoli with its range is able to meet every customer request so that its fisherman responds as much as possible to what he likes or is used to. The technology and craftsmanship that are part of the shipyard's wealth of experience, also in this case, are able to give added value, one could say tailoring, to each model built.
M2O Marine srl is official dealer of Tuccoli Fishing Boats
Come and see Tuccoli products at the Genoa Boat Show from 1 to 6 October at our stand, we will exhibit the T 250 VM, optimized for deep sea fishing, the T 280 "Fuoriserie" with two cabins, new console, new T top and rollbar, the T 250 Capraia, same hull as the VM but incredible spaces below deck for a 25-footer without sacrificing the space of the fisherman.
info@m2omarine.it